GIFTS FOR THE ONE WHO COMES AFTER Official Launch Day
Posted on

September 16, 2014

in Blog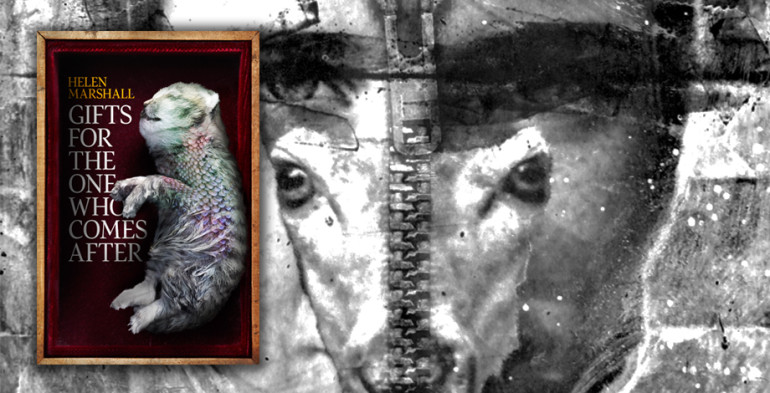 I am tremendously thrilled to be able to say that my second collection of short stories, Gifts for the One Who Comes After, officially launches today: you can now find it at book stores across Canada and the United States and available online from your favourite retailer. (Amazon.com, Amazon.ca, Barnes&Noble, for starters…)
The last year has brought many changes to my life. A year ago, I submitted my PhD dissertation and shortly after that I moved across the ocean from Toronto to Oxford to take up my postdoc. A friend of mine who was in a similar position herself once remarked that everyone used to tell her: "Yes, but it's all so interesting, isn't it?" It's been an interesting twelve months—interesting being synonymous with terrifying and exhilarating and inspiring all rolled up into one. And one of the things that kept me going during the upheaval was your support, your friendship, and your kindness. And sometimes your food.
I'm one of those people who always reads the Acknowledgements because I know how much it takes to put a book together. Books come out of a community: of readers and writers, of friends and family, of teachers and fellow students. You guys are my community. So. Thank you. I owe you an incredible debt of gratitude.
And so, one more favour! Anything you can do to help spread the word–posting on Facebook, Twitter or your blog, liking the book on Amazon, writing reviews for Amazon or Goodreads, or recommending the book to a friend—would be greatly appreciated. As a new author trying to gain traction, even the smallest word-of-mouth buzz can help. And it's a good book! I swear! Even Neil Gaiman said so!
With much love and thanks for your patience!
Helen
PS: No actual cats were harmed in the production of this book. I swear.
***
On Gifts for the One Who Comes After
Ghost thumbs. Microscopic dogs. One very sad can of tomato soup . . . Helen Marshall's second collection offers a series of twisted surrealities that explore the legacies we pass on to our children. A son seeks to reconnect with his father through a telescope that sees into the past. A young girl discovers what lies on the other side of her mother's bellybutton. Death's wife prepares for a very special funeral. In Gifts for the One Who Comes After, Marshall delivers eighteen tales of love and loss that cement her as a powerful voice in dark fantasy and the New Weird. Dazzling, disturbing, and deeply moving.
Praise for Gifts for the One Who Comes After
 "Helen Marshall is a writer who creates real people in real situations, then uses the fantastic to pry her way inside her readers' ribcages and break us wide open."
—Neil Gaiman, international bestselling author of The Ocean at the End of the Lane
 "Helen Marshall whispers in your ear when she fits the noose around your neck, filling you with wonder and dread, urging you into a startling, beautiful darkness. These stories—which sometimes feel more like spells—are the very best kind of unsettling."
—Benjamin Percy, author of Red Moon, The Wilding, Refresh, Refresh and The Language of Elk