"Submerged" selected for Those Who Make Us
Posted on

April 26, 2016

in Blog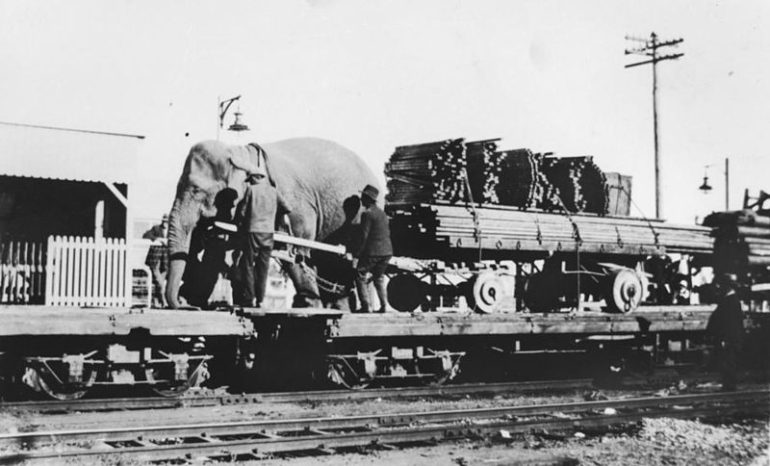 The table of contents has just been released for Those Who Make Us: Canadian Creature, Myth and Monster Stories edited by the tremendously talented team of Kelsi Morris and Kaitlin Tremblay. 
My story "Submerged" is a weird retelling of the myth of Sedna, the Inuit mother of the sea — and also acrobats, sword swallowers and a host of other unlikely folk making their way across the prairies. Here's a brief excerpt from the beginning:
Sarah was a sweet woman, and I never knew why she married me in the first place. Me with my small eyes and tarry-dark hair. Me, a young man still, but with nothing to my name, no luck, no ambition beyond hauling steel at the Manitoba Rolling Mills where my father had done the same before me. But she did marry me, and that is something I'll always be thankful for, no matter what came after and how much it hurt when I lost her. I knew I would lose her eventually, didn't I?  From the moment I first took her in my arms. Nothing beautiful sticks around for long, not in my life, not in anyone's, and she was the most beautiful woman in Selkirk: small-limbed with hair soft as cornsilk. Not that I am bitter. I swore to myself when I first kissed her that I wouldn't be bitter about how it ended.
Kelsi and Kaitlin offered tremendous editorial advice on this story, and I'm so pleased that they've accepted it for the anthology.
The full table of contents is listed below:
"A New Bestiary" by Michal Wojcik
"Submerged" by Helen Marshall
"This Could Be Yours" by Andrea Bradley
"The Mermaid and the Prince of Dirt" by Angeline Woon
"Tyner's Creek" by Nathan Adler
"The Shuck" by Andrew Sullivan
"Where the Seas Roll Up Their Thunder" by Kate Story
"Fostering Artistic Talent" by Andrew Wilmot
"TAKE TAKE TAKE" by Braydon Beaulieu
"A Door in the Rock" by Chadwick Ginther
"Black Thorns and Unicorns" by Rebecca Schaeffer
"Antony's Arboretum" by Renee Salkikar
"The Rugaru" by Delani Valin
"Where Roots and Rivers Run as Veins" by Dominik Parisien
"The Hairy Man" by Alex Renwick
"Vetala" by Rati Mehrotra
"The Outside Monster" by Corey Redekop
"As Worlds Collide" by Stephen Michell